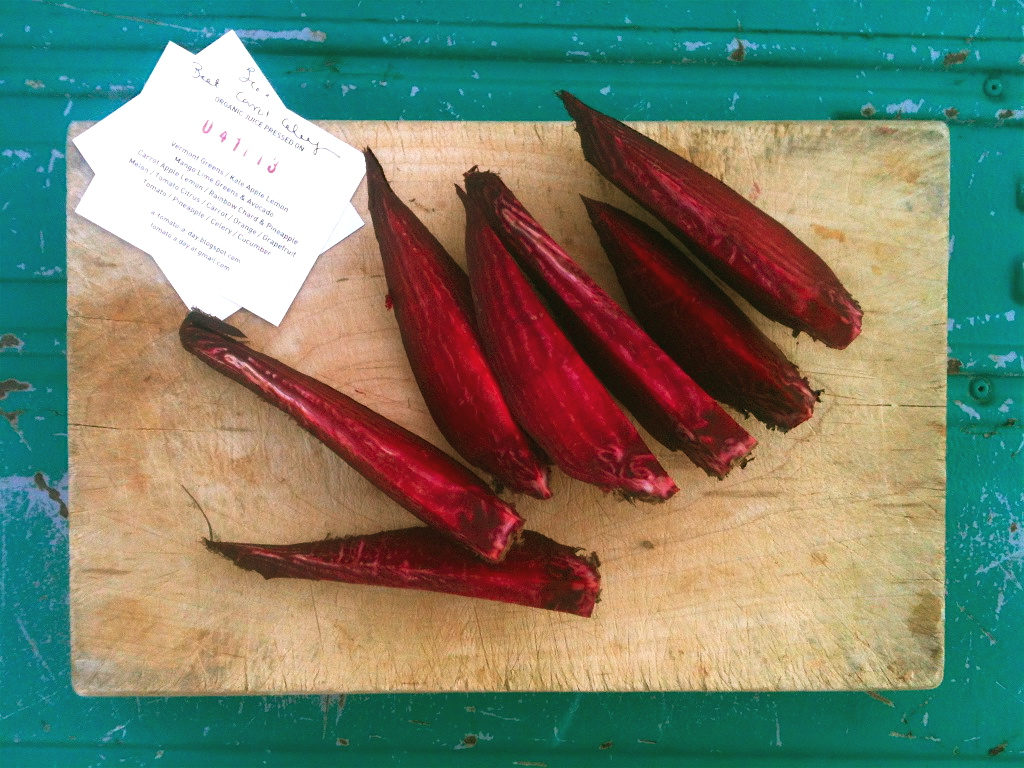 Fresh. Sunny. Optimistic. That's Gabrielle in a nutshell. Every bit of her being feels alive with happy energy, and it shows through her artwork, photography, and juices. The feeling of immediacy in her work is something she discusses in her creative process. She calls it a sense of urgency. Gabrielle only makes things that she is passionate about, which is probably a good lesson and reminder for all of us. If I only make things I'm passionate about, I wonder if I'll sparkle like Gabrielle does.
Gabrielle's Creative Process :
It all started with slack. Slack in my attempt — and slack in my camera. I was loosely determined to become an artist and photographer, to find moments of beauty and square off their capture. I was met with critique from the voice of a professor. A sense of urgency was lacking — and I was told to put down my camera. Not until many years later did I pick it back up. A point-and-shoot, Mexico and seventeen days on a motorcycle. The soft world blew by, my photographs dragged — at 80 mph, the colors of the landscaped combined. I held my camera at my hip, wristband and thumb — I leveled with the roadside and opened my lens. The work I created during this trip were urgent at every stretch — these of course were roads and trees, moments I would never know again.
The whole world hit my heart - I threw my head to the sky. I filmed the clouds as they gathered and we rode across the mountains. I knew in these moments it was the sun that powered my work — this in addition to speed, I urgently fought to photograph.
I am now 32. I live in Vermont. I own Tomgirl Juice Co. and I am a cyanotype artist. Everything I do remarks on the thoughtful consumption of color. In the juice I press and the cyanotypes I develop — Indigo, Cashew, Kale and Pineapple.
I choose food photography and cyanotypes — they have tremendous traits in common. Time and temperature, preparation and sensitivity, and of course preparing a vision of the project's ultimate composition. What does applesauce look like when it is served hot? Roasted beets after they've cooled and you cut them open? Where are the surprise moments that you quickly have to capture? I believe my work is urgent and always determined to be photographed.
My work over the past four years occurs during lunch breaks and before deliveries. I create images always when I have no other opportunity! I do not create false moments or pretend something to prepare; I am always, one hundred percent, the active principal in my photographs. So far!
Whose creative process are you curious to find out about ? Peter Beard and his painted photographs, his dense and committed journals, Sally Mann's landscape work of the deep south — what was her set-up, timing and equipment?
Read the Tomgirl blog here