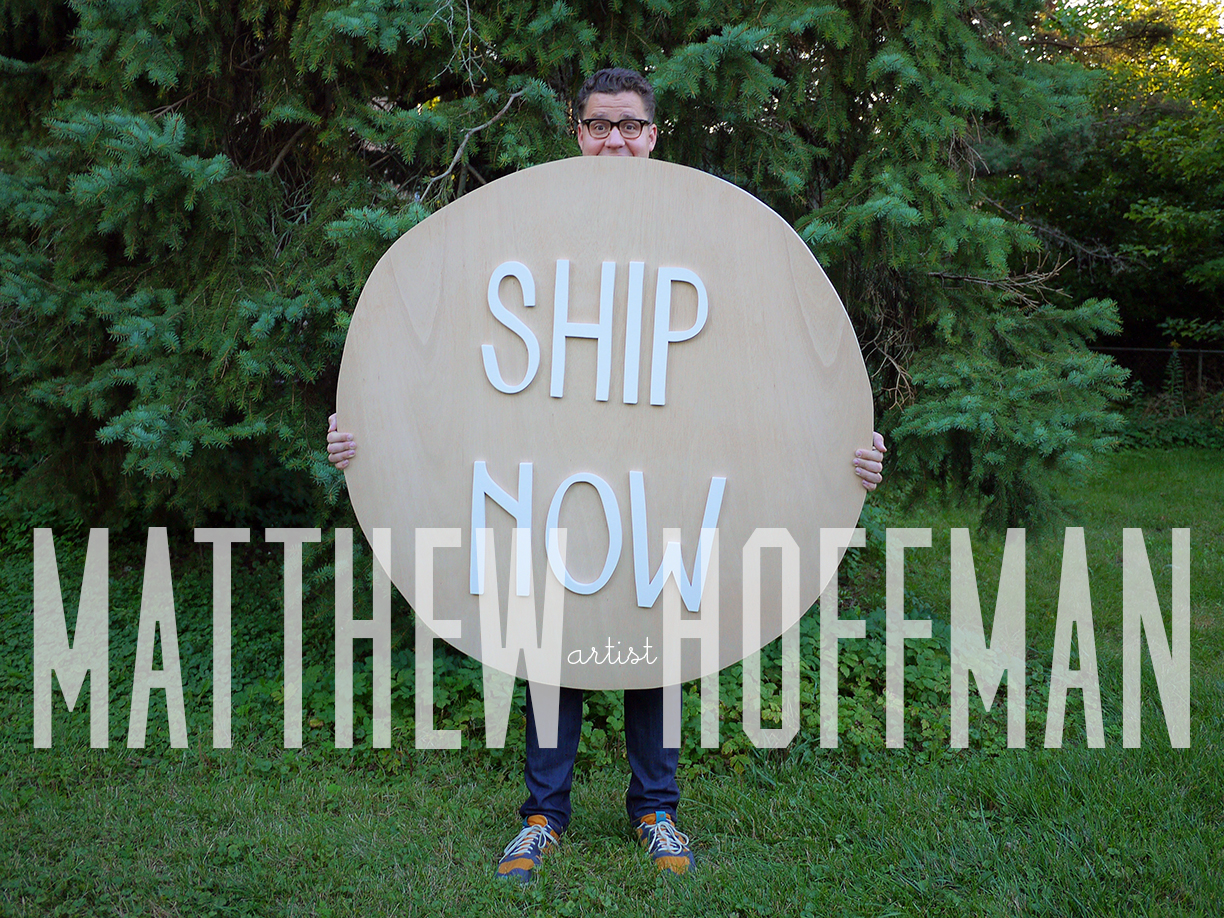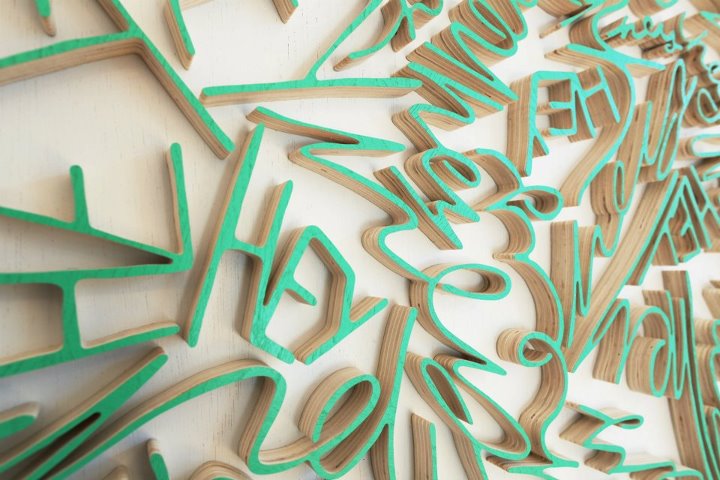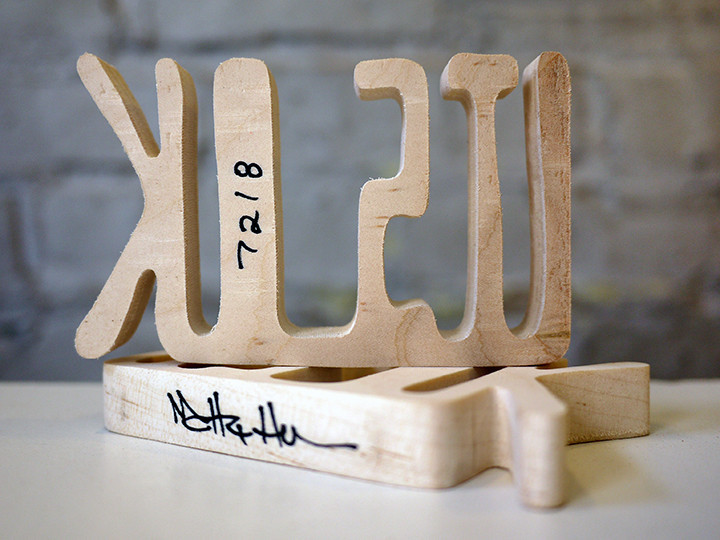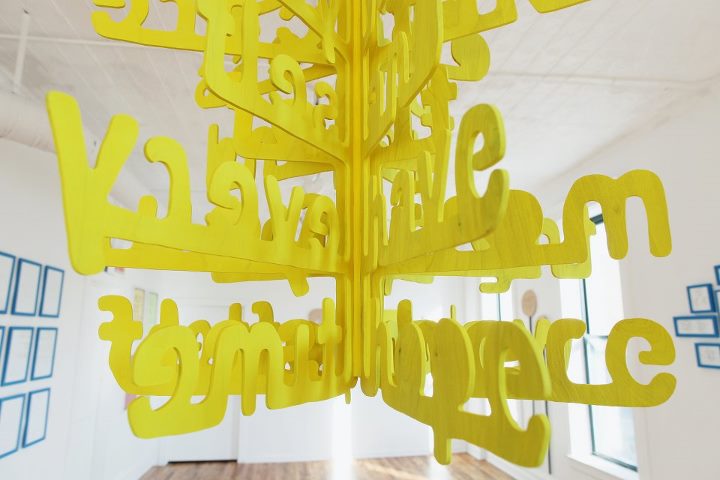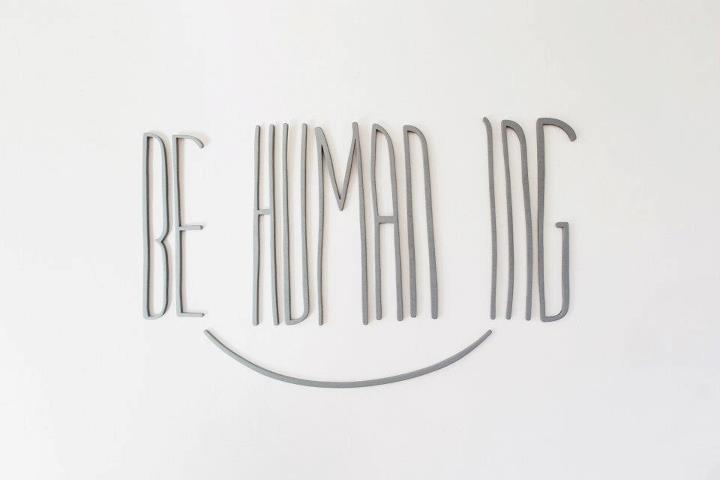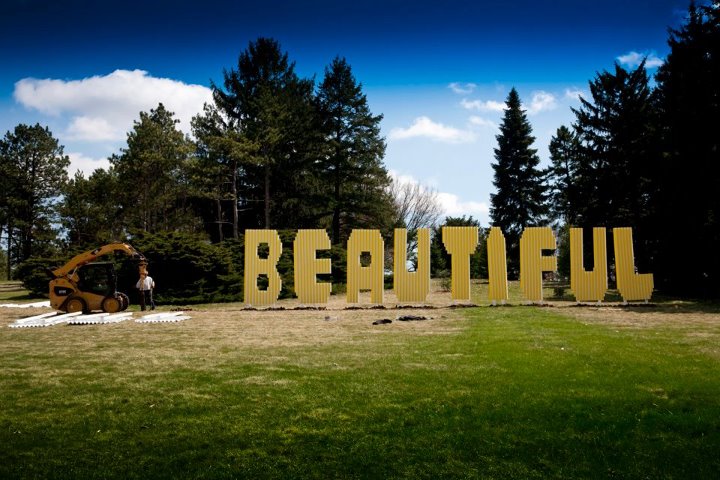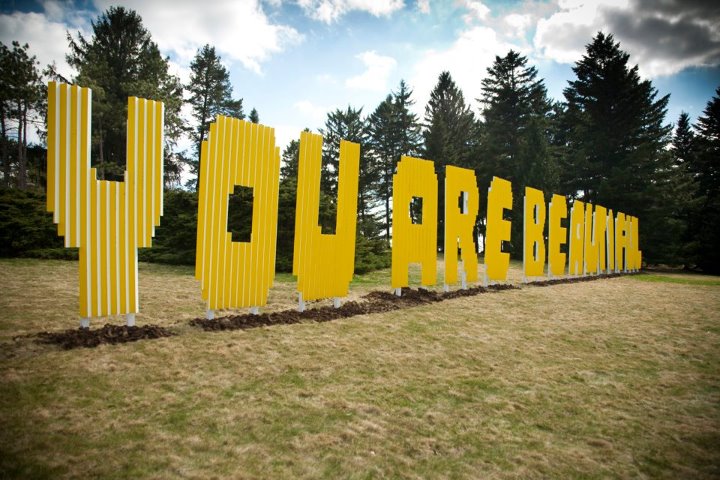 Matthew's work just makes me happy. His sentiments are so human and accessible, like 'It's OK', 'we're all in this together', or my favorite 'there's something in your teeth' (I have that one hanging in my bathroom and I giggle every morning). You've probably seen the stickers everywhere that read 'you are beautiful'...that's his too. He's incredibly prolific, and now I know why...read on.
Matthew's Creative Process :
"No one who can rise before dawn 360 days a year fails to make his family rich." - Chinese Rice Farmer from Malcolm Gladwell's book, Outliers
You're kidding right? 5 days off a year?
That's way too much time off.
I work hard. Constantly. And that pretty much sums it up. But I've been told I don't share enough, so I'll continue.
I've found that perfectionism is veiled procrastination. There is only so much polishing you can do. I push, no -- shove things out the door. Like a bull in a china shop. It might get a little messy at times, people give me the hands in the air and slowly back away routine. I'd rather say, "Well, that didn't work" than be staring at a blank sheet of paper, waiting to do it juuuuuuust right.
Don't get me wrong, I love to play and be inventive. That's the good stuff. Collaborating, talking through ideas - that's my main mode of processing new concepts. Being generous and sharing with each other, I love that part. But when it comes time to execute those ideas…It's "go time."
How I make things is fairly straightforward. When I tell myself something that clicks, I immediately write it down. I tape it above my computer, my saw, the coffee maker, or hide it in a cupboard. I put it there for me to reencounter accidentally. I give it a couple passes, and look at it when I'm in a few different moods. And if it stays relevant, if it keeps hitting home - I make it to share with others. I real world test it on myself first.
That's the key. When I get that burst of inspiration, I make it. Right then and there. It might be the most awful looking thing ever, but it's a process to the final thing. No plan I've ever had has worked out precisely in the end. So I want to stay nimble, constantly tweaking and reworking as I go. I've gotten pretty good at making thousands of instantaneous decisions, as I move full force ahead.
I once thought working smarter not harder would mean that in the future I wouldn't have to work as hard. Wrong. Over the years, I've learned to work a lot smarter. Projects that would have taken me a month, I can now jam out in an afternoon. The flip side, is that now my challenges are even harder. So I have to keep learning, growing, and stretching myself.
What do I need to get better at? Finding those 5 days a year, and really unplugging. I'm fascinated to know how others can stop thinking about everything they have to do. I'd like to get to a place where I'm not pushing myself and everyone around me so hard, every moment of the day. But then again, outside of getting those 5 days - I love where I'm at, and wouldn't change a thing.
Matthew would like to know the creative process of Seth Godin. He is constantly shipping his work & sharing it with us. He is a generous resource and an inspiration. And most importantly he is successful in confidently delivering, and putting himself out there.
You can see more of Matthew's work here his portfolio here You Are Beautiful here You Are Beautiful Store and here Matthew's Store