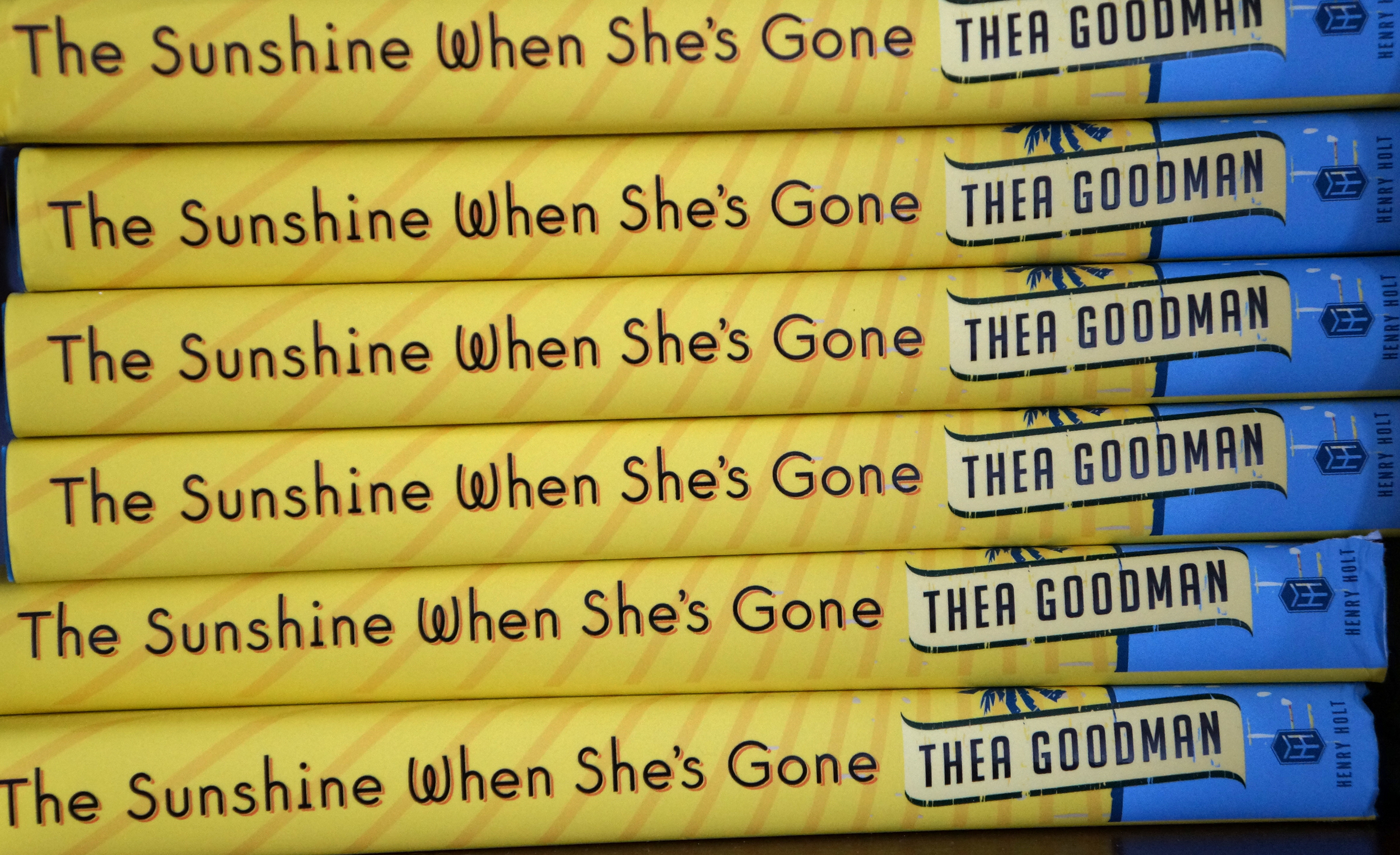 One of Thea's many talents is the way in which she describes a specific place and time in a story. It physically makes me slow down as I read. I can feel and visualize the moment, her words are so visceral. She has a knack for creating an intimate feeling between the characters and us, as the readers. They feel so real, like I can reach out and touch them. Her deep understanding of emotions, as well as her thoughtfulness and grace is evident in both her writing as well as her friendship.
Thea's creative process :
STEP 1 I usually feel distinctly uncomfortable as if about to burst with emotion, even if it's a positive one.
STEP 2 Sequester self alone.
STEP 3 Write freely to know what I am thinking about. This can go on for many weeks.
STEP 4 Finally I get an idea for a story that is usually based on what I have been thinking about and then I plan a bit what I would like to achieve, a story, novel, poem for example.
STEP 5 Collect more data by way of research or observation, travel or more living.
STEP 6 I compose directly onto a computer when I feel filled up again as in step 1 but with even more urgency now that I have a goal in mind and have decide to try and reach it. Over a period of months I am usually composing something as I concurrently do the above steps, gathering information for other projects. Even if my focus is on one thing I need to stay open to other things as they arise. I don't want to miss anything!
A description of "The Sunshine When She's Gone" : One frigid, January morning in Manhattan, a new father, racked by sleep deprivation, decides to let his wife sleep in — then spontaneously flees lower Manhattan with the baby for a weekend in the Caribbean. It wasn't a kidnapping, he wasn't leaving his wife; he just wanted to spend a little time with the baby and give his wife a break. When the wife awakes, truly rested for the first time in nearly a year, she feels great — and embarks on a city adventure as misguided in its own way as her husband's impulsive escape. Told from the couple's alternating points of view, the story unfolds across one life-changing long weekend. The wife tries to recapture who she was before the baby. The husband struggles to care for his daughter — far from the special homemade formula and high-end diapers she requires. Parenting had seemed like such a doable idea — until they tried to do it. Lucky, highly educated Americans, this couple barely survives making the first real sacrifice of their lives. But survive it they do, in a hilarious, touching, tour de force debut about passion, ambivalence, and love.
Find out more about Thea here www.theagoodman.com
the tables have been turned....Thea is curious about my creative process. She is also interested in writer Emily Tedrowe